Harbour heavy lift rail mounted port crane liebherr 20ton SWL Portal Crane ( GBM&GHE Marine Crane)

Environment of Rail Mounted Portal Cranes:

1.Power source is three-phase alternating current, rated frequency is 50hz,rated voltage is 380V

2.The temperature in the working environment should be in the scope of -200C -+45oC and the relative humidity is no higher than 95%(with dew)

3.In-service, the wind speed should be no higher than 20m/s; and out of service wind speed should be (35-42)m/s

4.The installation of the crane rail should according with the requirement of Jt5022
 
Port Crane product parameters:Â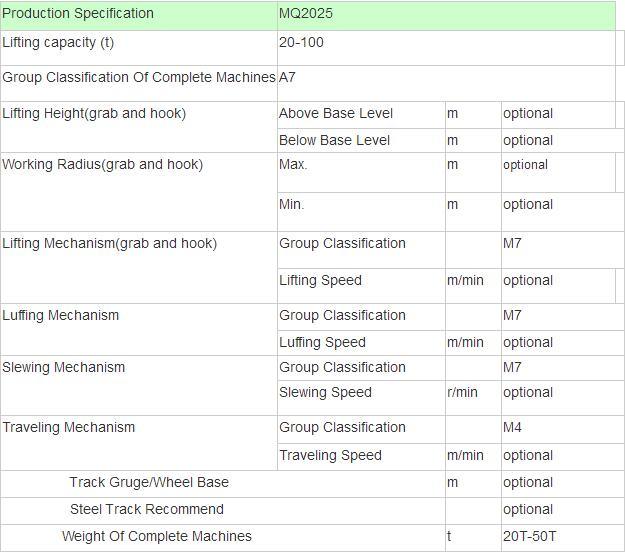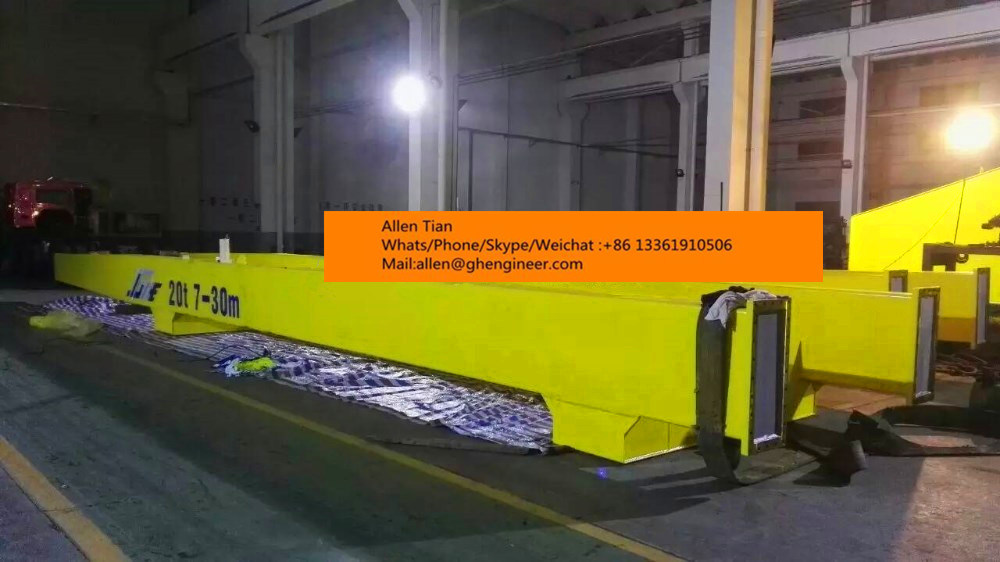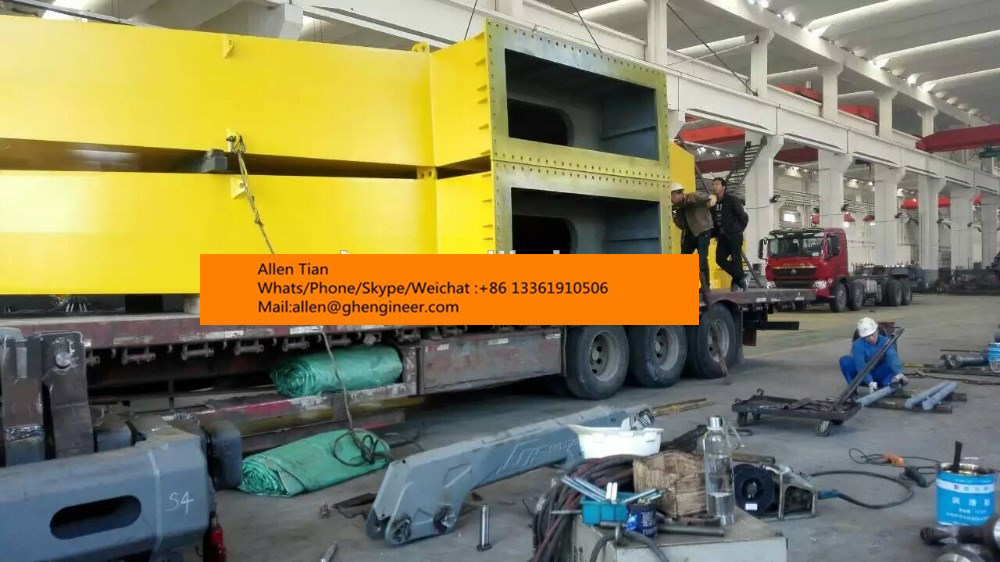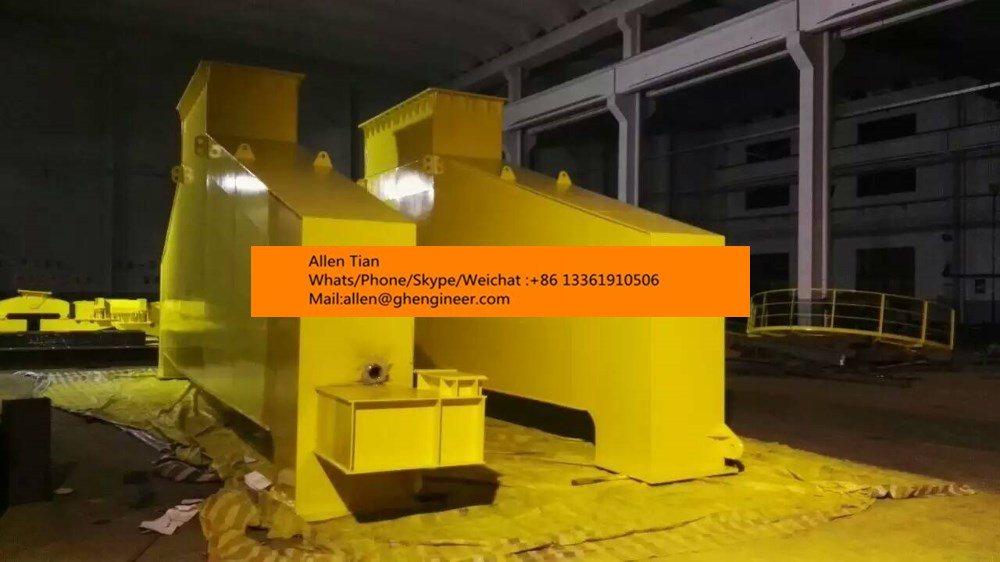 Reliable assurance of function


The key components are all international famous brand, the safety margin of structure and mechanism design is sufficient.
Control system can be working stable in cold, high temperature, as well as the wind and sand in the harsh environment.
Convenient maintenance technology
It will take no more than 10minutes to reach the Location of adjustable.
It will take no more than 30minutes to reach the Location of adjustable area.
The maximum maintenance close to the time is not greater than 2h.
And equipped with GPS remote monitoring system to facilitate users to carry out equipment maintenance and management.
Certifications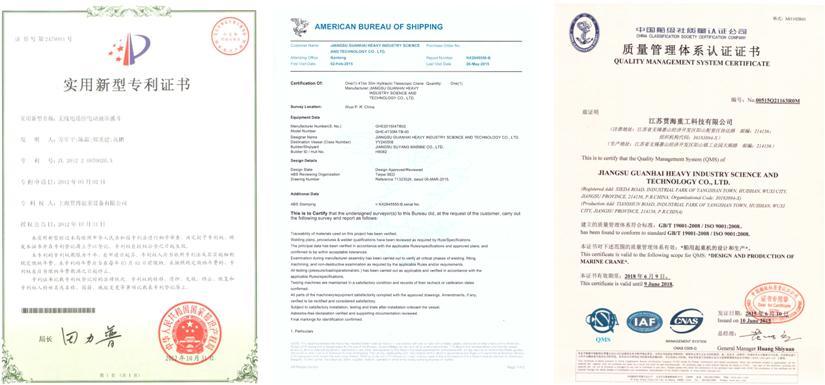 Our Company
 
Shanghai Guanhai Engineering Machinery Technology Co.,Ltd has started a new business model of general contract system through integrating powerful resources from different sectors of society. Based on our own advantages of engineering consulting, technology research and development, manufacturing and project management, we also united large amount of famous institutes, universities and manufacturers from both domestic and abroad to provide professional and personalized system solutions. We take our clients as first priority and offer the clients comprehensive service from consulting, design, material procurement, manufacture, installation and commissioning to after-sales service. Recently years our company has focused on Port Material Handling Equipment, and developed series products of Equilibrium Handlers.

Shanghai Guanhai Engineering Machinery Technology Co.,ltd adheres to the principle of "Mastering core technologies", we strive to live by quality and services and will meet the market through continuous innovation.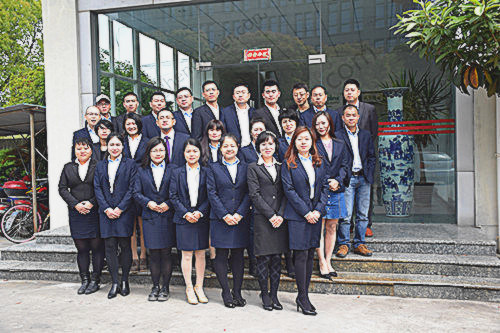 Pre-Sales Service
* Inquiry and consulting support. 
* Sample testing support. 
* View our Factory.
After-Sales Service
* Training how to instal the machine, training how to use the machine. 
* Engineers available to service machinery overseas.
A Passenger Vehicle is a car that is mainly used to carry passengers and their carry-on luggage or temporary items in terms of their design and technical characteristics. The maximum number of passenger seats, including the driver`s seat, is 9. It can also tow a trailer.

Passenger Cars cover cars, minibuses and light passenger cars with no more than 9 seats. Passenger cars are subdivided into basic passenger cars (sedans), multi-purpose vehicles (MPV), sport utility vehicles (SUV), special-purpose passenger cars and cross-type passenger cars.
Sport utility vehicle (SUV), which originated in the United States. This type of vehicle can carry both people and goods. It has a wide driving range and should be driven by four-wheel drive. In recent years, my country's light off-road vehicles and sports utility vehicles modified on the basis of Pickup trucks have developed rapidly, but the driving method is not necessarily four-wheel drive. The industry generally puts these types of products together when analyzing the market. This new classification reform will classify these types of vehicles into sports multi-purpose vehicles (SUV), so the range of such products in my country is wider than in foreign countries. At the same time, in order to facilitate understanding of the development of my country's automobiles, we are divided into four-wheel drive sports vehicles and two-wheel drive sports utility vehicles according to different driving methods under SUVs. Such models mainly include Changfeng Cheetah, Beijing Jeep Cherokee, Great Wall Haval, Zhengzhou Nissan Paladin and so on. In the old classification, except for part of the Cherokee included in the car, others are included in the light passenger car.
Other models
A special passenger car is a passenger car that carries occupants or items and completes specific functions. It has special vehicle equipment required for completely specific functions. For example: caravan, bulletproof car, ambulance, funeral car, etc.
Crossover passenger cars refer to other passenger cars that cannot be included in the above models. This part of the models mainly refers to the minibuses in the old classification, and the newly launched models that do not belong to the above models will also be included in the cross-type passenger car statistics.

Passenger Vehicle,Electric Passenger Vehicle,New Energy Passenger Vehicle,Mini Passenger Vehicle
Zhengzhou Dongfeng Mid-south Enterprise Co., Ltd. , https://www.cn-dfmtruck.com